Our Gold workplaces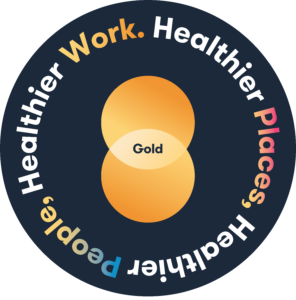 Congratulations to our Gold businesses for achieving high standards in health, safety and wellbeing
Our gold-level businesses have embedded work health and wellbeing plans and strategies.
They have experienced the benefits of participating in the program.
They demonstrate activities that protect, support and promote health and wellbeing across all 6 workplace categories.
They are taking action to implement strategies that address both mental and physical safety and health through organisational, environmental and individual initiatives.
They have evidence of positive outcomes against some activities.